Arborikultura
Opterećenje:
30(P) + 30(A) + 16(T)
Sadržaj predmeta:
Zadaci predmeta su upoznavanje studenta s teoretskim znanjem i vještinama u upravljanju nasadima i stablima. Sve veća urbanizacija kao i želja građana za rekreacijom kao i svijest o značenju drveća i zelenila za ljepši život stavlja pred nas i veću birgu o gradskom zelenilu. U širem smislu predmet će obuhvaćati i sve druge nasade umjetnog ili prirodnog porijekla. Zbog često vrlo teških uvjeta na kojima se osnivaju nasadi u gradskim ili prigradskim područjima, velika pažnja poloniti će s uvjetima rasta kao i održavanju povoljnih uvjeta za rast i razvoj gradskog zelenila. Orezivnje grana kao i cijelih krošnji u cilju sprečavanja šteta kao i potencijalnih opasnosti za ljude posvetiti će se osobita pažnja. Procjena vrijednosti stabla, kao i njihova inventarizacija također će se obradit. Predmet je koncipiran na načelima suvremene šumarske znanosti. Sastavljen je od predavanja, vježbi, terenske nastave i seminarskih radova. Nastava se izvodi uz upotrebu suvremenih nastavnih sredstava.
Literatura:
Obavezna literatura:
1.Grey, G.W. The Urban Forestry: Comprehensive Management. New York.1996
2.Harris, W.R. Arboriculture, Integrated management of Landscape Trees, Shrubs, and Vines. Prentice Hall. Fourth edition.2004.
3.Brown, G,E. The Pruning of trees, Shrubs and Conifers. Timber press Oregon.
4.Shigo, A,L. Moderne Bumpflege: Dgundlage der Baumbiologie. Bernard Thalacker Verlag. 1994.
5.Shigo, A,L. Modern Arboriculture.
6.Gilman, E, F. Illustrated Guide to Pruning. Delmar. Second Edition.2002.
7.Badler, Hartmut. Die Wurzeln der Stadbäume. Paul Parey Verlag.Berlin. 1998.
Preporučena literatura:
8.Miller, RW. Urban forestry: Planing and Managing Urban Green Spaces, 2nd ed. Upper Saddle River, NJ: Prentice Hill. 1997.
9.Grey, G.W. The Urban Forestry: Comprehensive Management. New York.1996
Nositelji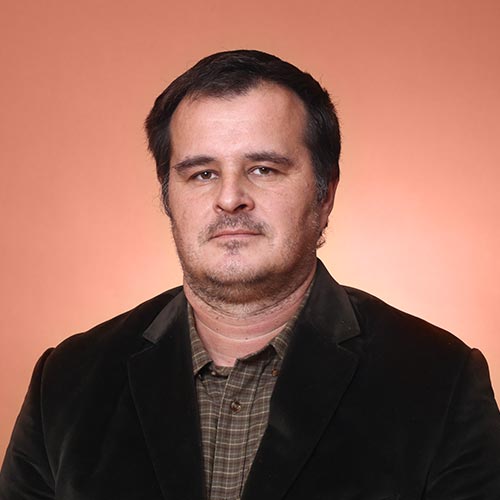 Suradnici