Conference proceedings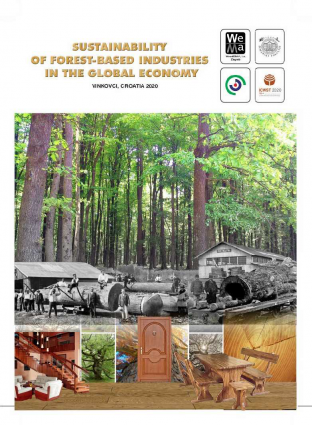 Proceedings of scientific papers is a compilation of articles submitted by authors that convey
results of recently completed research. These results were presented at the international event titled
SUSTAINABILITY OF FOREST-BASED INDUSTRIES IN THE GLOBAL ECONOMY, held in Vinkovci,
Croatia, September 28th-30th 2020. This event was organized as two joined conferences: the 13th
international scientific conference WoodEMA 2020 and the 31st international scientific conference ICWST
2020.
The proceedings and conferences reflected the main theme: Sustainability of forest-based
industries in the global economy, in forestry, wood processing and furniture manufacturing, from
marketing, economy, management, technology and production point of view.