Testing laboratory for furniture and playground equipment (LIN)
LIN is used for testing the quality in and outside of the accredited areas in accordance with the HRN EN requirements in the field of furniture, furniture parts, surface treatment, colours and varnishes, adhesive materials and adhesive compounds, playgrounds and equipment for children etc. Moreover, scientific research and expertise are conducted here, too.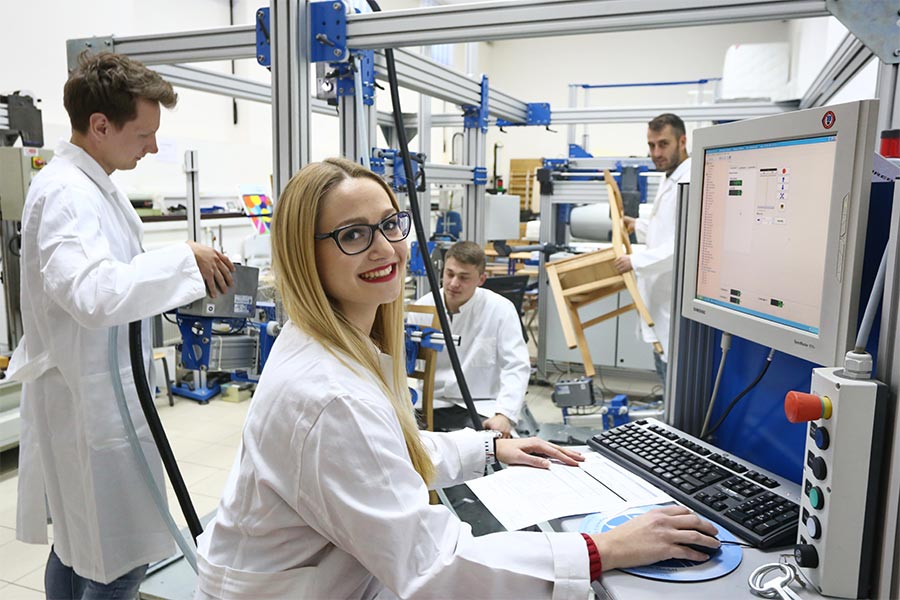 LIN is the first laboratory in Croatia with accredited ability to evaluate the flammability of the upholstered furniture and mattresses by using a smouldering cigarette and match flames as ignition sources.

 It is also the first laboratory in Croatia accredited for testing of children's playgrounds and playground areas, and within its activities it also conducts the post-installation monitoring of children's playgrounds, the equipment and playground areas.  You can find the list of the accreditation testing methods at https://laboratorij-lin.weebly.com/akreditacija-haa.html.

Laboratory exercises with undergraduate, graduate and doctoral students have been conducted in the Laboratory.