Virtualni XVI International Forum-Сontest of students and young scientists "Topical Issues of Rational Use of Natural Resources"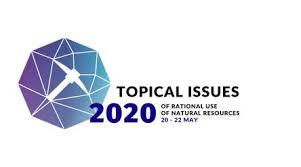 Forum će biti održan od 17. do 19. lipnja 2020. pod pokroviteljstvom UNESCO-a. Pozivaju se studenti diplomskog i poslijediplomskog studija te mladi znanstvenici bez doktorata do 35 godina starosti na sudjelovanje.
Događanje će biti organizirano u 10 područja te dodatno kroz natjecanje studenata arhitekture i građevinarstva.
Prijave sa sažecima su moguće na http://myouth.spmi.ru/en  do 1. lipnja 2020. Više informacija o događanju i o nagradama za pobjednike natjecanja dostupno je u povezanim dokumentima.